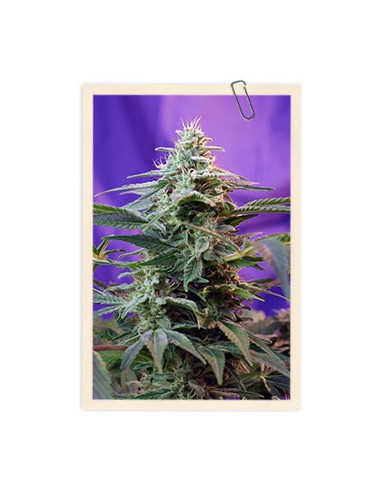  
Sweet Cheese F1 Fast Version Feminized (Sweet Seeds)
Lowest price within 30 days before promotion:

€7.50
A cheese variety of resinous buds that gives the world huge crops in a short time! Potent Semi-Autoflower Marijuana is aimed at users who tolerate a high level of THC. The easy-to-grow Merry Jane seeds are perfect outdoors, where they show armor resistance to mold and pests. We cordially invite you to familiarize yourself with the offer of the Spanish producer, and we would like to remind you that the cultivation of Cannabis in Poland is prohibited and often has unpleasant consequences.
Semiautomatic Sweet Cheese F1 Fast Version Feminized (Sweet Seeds)
And here is something for gourmets of cheese varieties! Semi-Autoflower seed is a combination of full-season Sweet Cheese and Automata Sweet Cheese. 60% Sativa / 40% Indica, based on Skunk genetics. Strong Marijuana with 18-20% THC in cannabinoids. CBD here is 0.4%. Very fast crops are a big advantage. From its heyday, Indian hemp only needs 7 weeks to be harvested. Outdoor enthusiasts in a Dutch field near Amsterdam can welcome a few hundred grams of dry, cheese theme in jars. The seed harvest can surprise and cover the farmer with 800 grams of buds from a single germinated Marijuana seed. Indoor Hemp yields equally strong harvests. From one square meter we can get 400-600 grams of dried Cannabis. The harvest from the Półautomat has the aromas of cheese, spicy spices and citrus. Skunk smells are also noticeable here. Hemp creates mega-resin buds, which you can see in the photo, on our Skrzacim Blog. The plants show a strong resistance to mold in outdoor conditions and beginner growers can easily handle them.
Sweet Cheese Early Version Features:
Feminized
Sweet Cheese x Sweet Cheese Automatic
40% Indica / 60% Sativa
Indoor flowering time: 7 weeks
Harvest Month: Early September
Yield: 400-600 gr / m2 (indoor) | 500-800 gr / plant (outdoor)